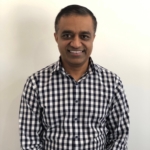 Dr. Kiran Puttappa
MBBS, FRACGP, PG Dip Diabetes (Cardiff)
Dr Kiran Puttappa joined the practice in 2018. He moved to U.K in 2001 and after gaining clinical experience, he moved to Australia in 2003. He has a vast clinical experience as a medical registrar in various public hospitals in Perth and the Gold Coast and he has a special interest in complicated general medicine cases and Diabetes. He holds FRACGP and Post Grad Dip in Diabetes from Cardiff. He also served as board member of RACGP (WA Faculty) from 2009-2013. He is currently a senior examiner to RACGP.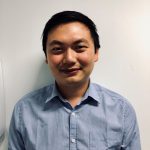 Dr. Than Oo
MBBS, FRACGP, DCH
Dr. Than Oo is originally from Myanmar where he completed his medical degree in 2006 and worked as a GP. In addition, he obtained a bachelor of nursing degree from the University of Western Sydney. Since 2013, he has been practicing medicine in Australia. He worked in hospitals in Melbourne and Alice Springs and undertook further training to finish a diploma in child health from the University of Sydney in 2016.
He achieved a fellowship from the Royal Australian College of General Practitioners in 2019 after training in the Northern Territory GP education program. He is also fluent in Burmese and has interests in child health, men health, and chronic disease management.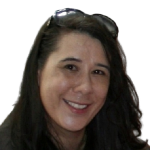 Dr. Juliet Tan
MBBS, FRACGP

Dr Juliet Tan is an experienced Australian trained General Practitioner . She enjoys providing holistic medicine covering all aspects of general practice, with particular interests in Mental Health, Women's Health and Paediatrics.
She has previously worked in Mindarie and Wanneroo over a 10 year period. Previous patients and new patients are welcome to book appointments.
Dr. Joemol Cheeruvelil
MBBS, FRACGP

Dr Joemol Cheeruvelil was born and raised in the Middle East. After completing her Medical degree from India, she migrated to Australia in 2012 where she worked both in regional and Metro hospitals in various departments.
Dr Joemol Cheeruvelil was working as a Rural GP in Moora before moving to Perth with family. She enjoys all aspects of general practice providing a holistic approach. Her special interests are in Paediatrics, Women's and Men's health, Implanon insertions, skin check, minor surgeries, chronic disease management and Mental health.